Solidaritas #85
Transgender parenting rights in Japan and young Chinese women's desires to study overseas
Good afternoon, and welcome back! If you're new here, Solidaritas is a fortnightly newsletter about women's rights, feminism, and gender in Asia and the Pacific, covering the entirety of this huge region: from Afghanistan and Pakistan in the west to Kiribati and Cook Islands in the east.
If you like Solidaritas, you can choose to support the newsletter by becoming a paid subscriber. It's just US$5/month or even cheaper at US$40/year:
Enjoy this fortnight's issue!
- Kate
---
Afghanistan
Afghan women made an impassioned plea at the UN for solid international action to address the "gender apartheid" in their country since the Taliban swept to power last year:
"Today, human rights in Afghanistan do not exist," Afghan Mahbouba Seraj told the United Nations Human Rights Council in Geneva.

The outspoken journalist and rights activist said she was "sick and tired" of sounding the alarm over the decimation of the rights of women and girls, especially in Afghanistan, and seeing no action.
Australia
Healthcare affordability in Australia is becoming a major issue: more than 70 per cent of migrant women and more than half of Indigenous women say they can't afford to see a doctor, compared with 44 per cent of all women.
More than two thirds of the prestigious agricultural Nuffield scholarships for 2023 have gone to women, marking a significant shift in a program that has previously been dominated by men.
Recent evidence shows the scale of sexual violence against women and children in Australia has been severely underestimated, with family violence a key driver. In responses to end such violence, however, young women are largely invisible.
China
The Chinese Communist Party has long promoted gender equality as a core tenet, but as cases of gender abuse make headlines, Beijing has tried to squelch dissent and control the narrative, with women being invisible.
Why are young Chinese women are so keen to study abroad? And how does that experience change their lives after they graduate?
COVID-19 lockdowns in Xinjiang continue, with reports including stories of pregnant women being sent home from a hospital that was closing.
Fiji
Coordinator of the Fiji's Women's Crisis Centre, Shamima Ali, a long-standing advocate for women's rights, has been awarded Vanuatu's 40th Anniversary Medal by Vanuatu's President, for her work in eliminating violence against women and children. A great example of cross-country recognition. Ali also spoke to Radio NZ about her work to end violence.
Hong Kong
Women holding top jobs in Hong Kong were not only paid considerably less than their male counterparts over the past five years, but the gap also widened: women in managerial positions earned HK$9,800 (US$1,248), or nearly a fifth, less each month than men of the same rank. However, the picture improved for the rest of the workforce, with the difference narrowing overall.
Seven women independent musicians in Hong Kong on how music empowers them.
India
In 2017, India's Supreme Court outlawed the Islamic practice of "triple talaq" which allowed a Muslim man to divorce his wife in minutes just by saying "talaq" (divorce) three times. While the court's decision was celebrated by women's rights activists at the time, five years on, many Muslim women say that the ruling has left them in limbo.
Indonesia
How to improve women's workplace inclusion in Indonesia? Affordable childcare, transport, and Internet infrastructure to provide greater flexibility. Related: the struggle for adequate childcare.
Pressures on women and girls to follow Islamic dress codes are increasing.
Japan
A record proportion of men and women in Japan say they do not intend to marry.
A court has ruled that a child born after a transgender woman went through her surgical and legal transition should not be recognised legally as her child.
Malaysia
Advocates for more women in politics say resistance by male politicians might be a major obstacle to setting up a legal requirement for political parties to have women form 30% of their candidate lists.
Myanmar
Htet Htet Khine, a freelance television presenter in Myanmar who worked for the BBC's charity branch, has been sentenced to three years hard labour. She was arrested in August 2021.
Myanmar's military, which is struggling to recruit amid heavy casualties and high numbers of defections, is now signing women up for combat roles.
An interview with WEAVE Foundation's Mitos Urgel. WEAVE operates a series of development projects, which aim to empower women from Indigenous minorities, who've fled across the border from Myanmar into north-western Thailand and are currently living in refugee camps along the border.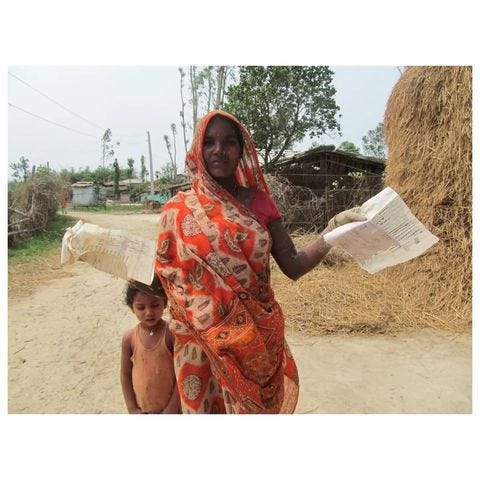 Nepal
Nepal's maternal mortality rate has improved significantly in recent years, falling from 539 to 239 per 100,000 live births between 2006 and 2016. Since then, however, the rate has stagnated, with the misuse of abortion pills (especially too late in a pregnancy) reportedly one of the most common causes of maternal death.
New Zealand
A 42-year-old woman has been arrested in Seoul for the alleged murder of two children whose bodies were discovered in suitcases bought at an auction in New Zealand.
New research is calling for mental health screening for all pregnant women early on, to prevent serious problems for mothers and babies later.
North Korea
Often spotted in an understated suit dress, glasses, and carrying a black handbag, there's a new character in the inner circle of Kim Jong-un in nuclear-armed North Korea. But her identity remains a mystery.
Pakistan
Pakistan's recent severe floods have shone a light on inadequate maternal health services and period poverty.
Papua New Guinea
Rufina Peter and Kessy Sawang are the only two women in PNG's newly elected parliament.
Cricket in Papua New Guinea has come far in the last 10 years. Now, the men's and women's national teams are professional teams that are ranked in the top twenty globally for T20 cricket. ABC speaks to the captains of both teams, who also happen to be married to each other.
The Philippines
Chinese women are reportedly being targeted in a new wave of gambling-related kidnappings in the Philippines, to the alarm of Beijing and the local Filipino-Chinese community.
Regional
Of the 193 countries who committed to Agenda 2030, no one country has all the data available on gender-specific SDG indicators. If we continue at the historical average annual rate of increase of 3 percentage points, it will take 22 years for countries to make all SDG gender data available, more than a decade past the 2030 SDGs deadline.
Singapore
While Singapore has achieved progress in women's development, "persistent and insidious" gender gaps still exist in society and there remains "much scope for improvement", Deputy Prime Minister Lawrence Wong says.
Sri Lanka
What Sri Lanka's political and economic crisis looks like for women. Related: Survivors of gender-based violence are being left without crucial services as the crisis deepens.
Taiwan
Hundreds of Taiwanese are among unknown numbers of victims being held captive and forced to work in telecom scam networks by human trafficking operations in south-east Asia.
Thailand
A Thai court has sentence a political activist to two years in prison for insulting the monarchy. She was judged to have dressed as Queen Suthida during a street protest, which the court ruled had mocked the royal family.
Solidaritas is a reader-supported publication. To receive new posts and support my work, consider becoming a paid subscriber for just US$5/month.