Solidaritas #86
Justice for a viral GBV case in China, and the reframing of air pollution as a gendered issue in India
Good afternoon, and welcome back! If you're new here, Solidaritas is a fortnightly newsletter about women's rights, feminism, and gender in Asia and the Pacific, covering the entirety of this huge region: from Afghanistan and Pakistan in the west to Kiribati and Cook Islands in the east.

This fortnight's header image comes from a field of taro in Samoa, where I visited last month for work.

Important note: there will be no mid-October issue of Solidaritas as I will be away for work until 31 October. Sorry!

If you like Solidaritas, you can choose to support the newsletter by becoming a paid subscriber. It's just US$5/month or even cheaper at US$40/year:

Cheers,
- Kate
---
Afghanistan
The Globe and Mail spoke with six Afghan women who have faced gender-based violence since the Taliban came to power, and two local journalists who cover women's issues. All of them described a worsening of conditions for women over the past year.
Women protesting against the suicide bombing of a school in Afghanistan, which killed 35 young Hazara women and girls were reportedly beaten and shot at by the Taliban. Related: 16-year-old Marzia Mohammadi was killed in the attack. NPR has shared some heartbreaking entries from her journal:
Australia
For the first time in history, the Australian Federal Court will be dominated by female justices, following the appointment of Jayne Jagot. 
Australian girls and young women are significantly more disillusioned with politics than their overseas counterparts, a new study has found.
The Australian government is preparing to rescue more than 20 Australian women and children trapped in Syrian detention camps. Many of the women held in the camps say they were coerced or tricked into travelling to Syria by husbands who have since died.
Bangladesh
Bangladesh's female footballers are blazing a trail for women across the region.
China
Why are women unlikely to win promotion race at China's Communist Party congress? Female cadres tend to rise through gender pathways in areas such as education and civil affairs, but they're rarely assigned to high-profile portfolios such as economics, finance, industry, and technology.
The main perpetrator of an assault against a group of women at a barbecue restaurant in China has been sentenced to 24 years in prison.
Feeling trapped amid the expectations of being a housewife and grandmother, Su Min set off, finding freedom and fame as she travelled around China.
Many Chinese international students, particularly women, find themselves changed after studying in Australia:
When Li Fang* returned to China after studying at university in both Australia and New Zealand, she didn't think she'd changed all that much.

But her family and friends soon noticed.

"People around me thought I was different," she says.

"I asked them, 'What's the difference?' They said, 'Sometimes your opinions and your speaking style are very direct.'"

In hindsight, she agrees. "I think my personality changed a lot after going abroad. I like freedom, I like independence," she says.
Hong Kong
A Hong Kong court has jailed two women for 11 months each over an unlawful assembly during the height of the anti-extradition protests in 2019.
(Yes this following photo has no link whatsoever with any of this, but… just look at those dogs!!)
India
India is one of the world's worst countries for air pollution, with women more likely to be affected by the problem than men. Now, experts and activists are fighting to reframe pollution as a gendered health crisis.
India's Supreme Court has ruled a woman's lack of marital status cannot deny her the choice to abort a pregnancy at any time up to 24 weeks.
India has the largest MSME presence next to China, with more than 63 million enterprises in micro, small and medium industries, but just 20.37 per cent are women owned.
Indonesia
The spiralling unrest in Iran over a young woman's death is a cautionary tale for Indonesia, say rights activists.
Japan
Former Japanese Prime Minister Abe Shinzo was often praised for his government's "womenomics" policy. However, there is a lack of evidence that this policy actually helped overcome gender inequality.
Women's colleges in Japan are gradually moving to admit transgender students.
The relationship between Japan and South Korea remains rocky today, with the issue of World War II-era sex slaves still prominent.
Laos
Miss Fabulous Laos 2022, a beauty pageant competition that allowed transgender women to participate, has been discontinued permanently, following a notice from the Lao People's Revolutionary Youth Union stating that beauty pageants must follow the regulations set by the union, which now bans transgender people from entering any beauty pageants.
A post shared by Laos 🇱🇦 Asia Travel | Hotels | Food | Tips (
@laos.explores
)
Maldives
More Maldivians per capita went to Syria to fight than any other country, including many women and children. Reintegration is a significant challenge.
Myanmar
The Myanmar junta has sentenced journalist Htet Htet Khine to a second 3-year prison term with hard labour.
Nepal
How football is changing young girls' and women's lives.
Pakistan
Midwives are mobilising to visit pregnant women displaced by Pakistan's floods to check on their health. What they encounter are women pleading for food for their children. (audio)
Solomon Islands
New research has found that Solomon Islands holds the lowest share of women on boards, with the proportion of women board directors (11%) and board chairs (0%) lower than both the Pacific regional average and the global average.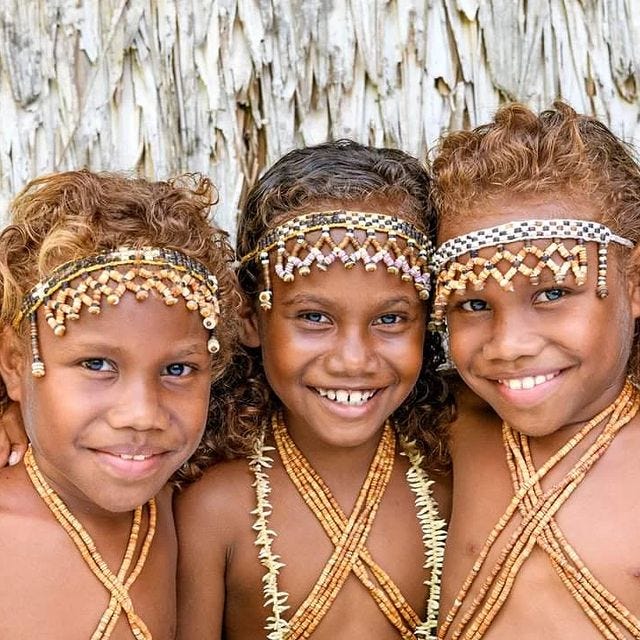 South Korea
The murder of a South Korean woman who had been stalked by her alleged killer for years has sparked outrage and demands for changes in the law to better protect women.
South Korea's president, Yoon Suk-yeol, has defended his plan to abolish the country's gender equality ministry, insisting it will lead to an improvement in women's rights.
Timor-Leste
On the burgening support for LGBTQ+ rights in Timor-Leste, from both the government and the public.
Solidaritas is a reader-supported publication. To support it, consider becoming a paid subscriber.