Solidaritas #87
Meet Tao Huabi, the woman behind chilli sauce Lao Gan Ma
Good morning! Sorry for the radio silence for the last month - as I mentioned in the mid-October edition, I was away in the highlands of Papua New Guinea for work for three weeks. This fortnight's header image comes from that trip; it was taken at Goroka market.

Solidaritas is a fortnightly newsletter about women's rights, feminism, and gender in Asia and the Pacific, covering the entirety of this huge region: from Afghanistan and Pakistan in the west to Kiribati and Cook Islands in the east.

If you like Solidaritas, you can choose to support the newsletter by becoming a paid subscriber. It's just US$5/month or even cheaper at US$40/year:

Cheers,
- Kate
---
Afghanistan
A glimpse of good news: ICC's Afghanistan Working Group has agreed "in principle" to support the development of women's cricket.
The bad news: The Taliban wants to segregate women further, so they're training female doctors. In the mean time, they've banned women from going to parks, funfairs, and gyms, and of the 300 female judges working prior to the takeover, just a handful remain in the country, mostly in hiding.
Australia
Aboriginal women are asking why the Northern Territory has few support services when it records one of the highest homicide rates in the world. Due to its small population, the Northern Territory will receive just 1.8 per cent of the $260 million the federal government has dedicated to reducing domestic and family violence.
Despite increasing emphasis on the importance of mental health services, rural mothers still have great difficulty accessing them.
Bangladesh
Last year, the International Monetary Fund predicted Bangladesh's gross domestic product would soon exceed that of Denmark or Singapore. But now it's under threat due to the global economic slowdown, with the IMF and Bangladesh reaching a preliminary deal to provide a US$4.5 billion loan rescue package.
24 Bangladeshi women have been rescued from captivity in Saudi Arabia.
Two Bangladeshi women could be among 11 people who died in a fire that swept through cramped lodgings of foreign workers in Maldives capital Male.
Bhutan
Increasing cellphone coverage and access to social media have allowed LGBTQ activists to mobilize, strengthen their platform and give a face to the community in Bhutan. That, combined with a Buddhist culture that respects diversity, has helped to fuel a quiet revolution.
Cambodia
Cambodian capital has lost more than half its lakes to a housing boom, but a group of women are risking jail to fight against land grabs and evictions.
Cambodia is leading Southeast Asia on women's workforce participation, with women making up 49 out of every 100 working people.
Theary Seng, a prominent political prisoner, has begun a one-week hunger strike to protest the conditions of her imprisonment in northern Cambodia. She is a veteran Cambodian-American lawyer and longtime critic of the Hun Sen government, and is serving a six-year sentence.
China
For the first time in two decades, China's top leadership has no women.
China has passed legislation that is claims will give women more protection against gender discrimination and sexual harassment. What does it actually look like?
Why are women embracing the 'run philosophy' and leaving China?
Meet Tao Huabi, the woman behind chilli sauce Lao Gan Ma.
Fiji
Low representation of women in management roles continues to be a challenge in Fiji.
India
More analysis of what the landmark abortion ruling in India means for people with uteruses.
Swayam Shikshan Prayog is a community organisation that helps rural women adapt to climate change, and they've helped over 300,000 female farmers so far.
Female cricketers in India's national teams will now receive the same match fees as male cricketers.
A profile of EK Janaki Ammal, a 'forgotten' Indian flower scientist, who talked about biodiversity as early as the 1930s.
Indonesia
Tired of being called bule hunters, these Indonesian women are breaking the stigma around marrying foreigners.
Japan
The Japanese government is encouraging higher birth rates by increasing benefits for families raising children. But this policy alone is not enough.
Find out how women in Japan are making strides in femtech, politics, sport and media in a new documentary, 'Ojousan Power'.
Japan's new gender pay gap disclosure rules are set to be strengthened, requiring many Japanese firms to report new information by June next year.
Malaysia
More than half of Malaysia's voters are female, but in this year's general election, women make up only 13.5 per cent of candidates. SCMP speaks to seven of them.
Malaysia' total fertility rate has consistently declined over the past five decades.
Nepal
Sona Khakit, a Dalit journalist, explores the relationship between caste, land, and abuses of power in Nepal. (video)
Nepali political parties appear reluctant to field adequate number of female candidates in direct elections. This could create a situation where women's representation in the House could be short of the 33 percent constitutional requirement.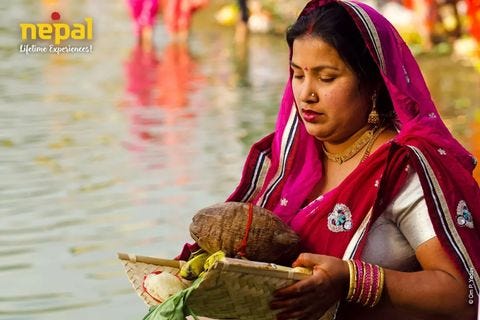 New Zealand
For the first time in New Zealand's history, a majority of lawmakers are women.
Women across NZ will now be able to order an abortion over the phone, as the country becomes one of the few in the world to offer a full national telehealth service for the procedure.
Women's rugby is winning over NZ, with sellout crowds and a spot in the World Cup.
Pakistan
Women in Karachi are afraid of utilizing the city's transport options due to a spike in incidents of molestation in cabs, and rickshaws.
The Pakistan women's team hasn't had a match fee rise in eight years.
Papua New Guinea
When Papua New Guinea's women's rugby league team, the Orchids, made their debut appearance in a trial match in the country's capital Port Moresby in 2017, they were greeted with a barrage of missiles and insults. Now, they're changing mindsets and empowering girls. A film, 'Power Meri', has now been made about them, too.
The Philippines
Journalist Frenchie Mae was arrested in 2020 alongside four human rights defenders. They are known as the Tacloban 5 and remain in custody on what many believe are politically motivated charges. (via
)
A new study has found that Filipina women retire with just 79% of the savings men retire with. Undoubtedly related: why more Filipina women are delaying motherhood.
Regional
The dire state of transgender people's rights to healthcare, housing, and employment in Asia and the Pacific Islands worsened at the height of the Covid-19 pandemic, says Amnesty International in a new report.
Why the "fall" in Australian aid for women in developing countries is (mostly) a good thing: it means gender has been mainstreamed into programs.
Singapore
Singapore Airlines will no longer fire female staff who fall pregnant. Absolutely shocking that this was still the practice!
A man who fooled dozens of women into sending him photos of their genitalia by posing as a female gynecologist on Facebook has been sentenced to jail.
South Korea
Women, not robots, are the answer to South Korea's labour troubles.
South Korea's U-turn on the value of gender equality is especially concerning in light of copious research finding that gender inequality undermines national security.
Sri Lanka
In the current response to Sri Lanka's debt crisis, working-class women are once again being ignored by policymakers, despite the evidence of women intensifying their unpaid labour even as the conditions under which they perform paid labour deteriorate.
Vanuatu
Gloria Julia King has become the first woman to enter Vanuatu's parliament in 14 years. She says "times have changed".
Vietnam
Two Vietnamese women have filed lawsuits seeking justice for the American use of Agent Orange and atrocities committed by Korean soldiers. The government only endorses one of them.
Solidaritas is a reader-supported publication. To support it, consider becoming a paid subscriber.